The energy sector places particularly harsh demands upon the structures and equipment it relies on. This encompasses the design, construction and materials involved in places such as wind farms and offshore oil platforms.
The structures themselves not only have to be able to cope with the often violent nature of the elements to be found miles out to sea, but also with the fact that sea water itself is highly corrosive. Blind Bolt fixings offer the ideal solution to these issues. The first reason is the shear strength and durability of the bolts themselves, particularly when constructed of materials which are, in fact, corrosion proof. The second factor which makes Blind Bolts ideal for use in difficult circumstances is the speed and ease with which they can be used. Repairs and construction on important energy infrastructure, often taking place in difficult circumstances, have to be carried out as quickly as possible, and Blind Bolts require just a simple drill, rotate and tighten process even in the most difficult to reach places.
Thirdly, we supply Blind Bolts in the widest possible range of sizes and types, and can even create bespoke solutions when clients come to us with a particularly difficult set of circumstances. Put all of this together and you have a fixing solution which can be used in virtually every part of the oil and gas industry.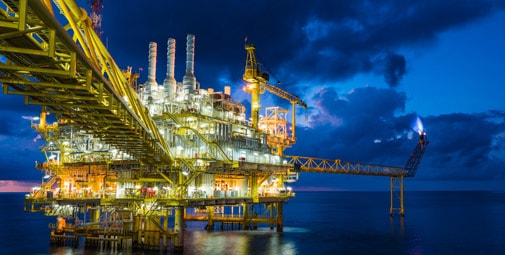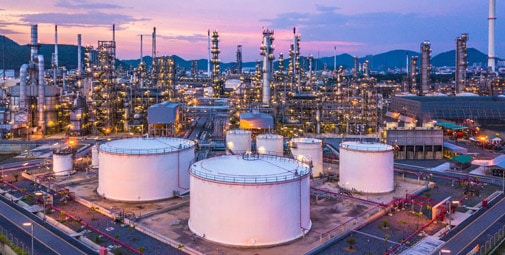 Companies which offer repairs and servicing, for example, value the fact that Blind Bolts can be used in even the most inaccessible parts of a structure, while the strength they offer makes them the perfect choice for high impact applications like boring and drilling equipment, as well as oil extraction systems and wellhead manufacture.
Blind Bolts can play a part in every aspect of the oil and gas industry. They can be used for specialist sectors such as pumping and refining equipment, flange and fitting supplies and isolation valves and choke equipment, but they can also play a valuable part in the actual construction of large scale oil rigs.
The overall impact of Blind Bolts within the industry can't be overstated. Whether you're filling your car with petrol or taking advantage of the light and warmth in your home or workplace, there's a very good chance that the energy in question relied on Blind Bolts at some stage of its journey to you.
Have A Question? Get in Touch: