Blind fixings for masonry support systems
When a steel or concrete framed structure needs to be finished with an outer shell consisting of bricks, cladding or concrete blocks, then a masonry support system has to be fitted.
By utilising such a system, a builder, designer or architect can take advantage of the convenience and speed of a steel or concrete frame but enjoy the superior visual appeal of a masonry finish.In that way, efficient construction doesn't have to get in the way of stylish results.
In simple terms, a masonry support system consists of a horizontal ledge which takes the weight of any masonry wall panels placed above it.
Also sometimes referred to as a 'Brickwork Support System', a system of this type makes it possible to offer the durability, appearance and low maintenance of a brick or stone exterior whilst still delivering projects quickly and within budget.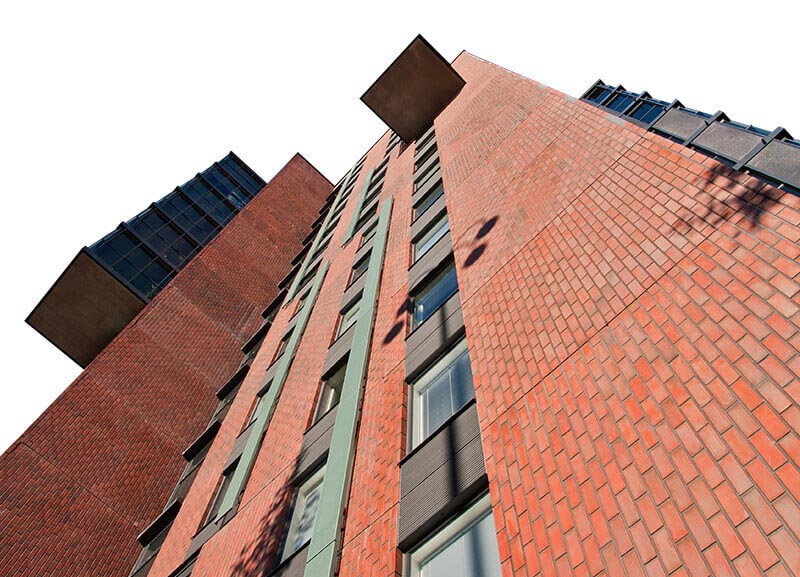 The majority of masonry support systems are manufactured from grade 304 stainless steel, and come in four main designs:
Welded steel bracket angle
Continuous angle
Individual bracket angle support
Off the shelf systems
One thing which every type has in common is that the best possible method of attaching them to the frame of the building has to be utilised in order to guarantee the right degree of stability, security and longevity. Blind Bolts offer by far the best solution on all counts, as well as being a fixing method which matches the convenience and speed of masonry support systems themselves.
Blind bolt fasteners make it possible to attach a system to the exterior of any building, including those parts which may be difficult to access. Thanks to their innovative design, our blind fixings don't require any specialised equipment, or the drilling of larger holes. That enables them to combine security and a promise of quality with ease of use and versatility. Perhaps most important of all, they offer the peace of mind of knowing that they system you attach with them will stay securely in place as long as it's needed.
Have A Question? Get in Touch: